Liquid Music works with Bitwig ONLY on Mac OSX (tested up to MacOS Mojave).
MacOS
To get started with LM in Bitwig on a Mac:
Load Liquid Music into an Instrument Track.
In the same track, load a software instrument.
This routes the MIDI from LM to the subsequent plugin.
Please note that setting MIDI input for an instrument track via this menu...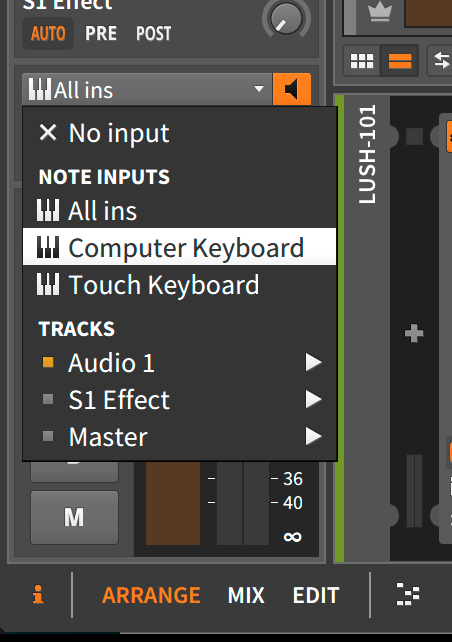 ...does not currently work.
Windows
Unfortunately, Bitwig on Windows is not currently supported. This issue is on our radar. Your patience is appreciated while we work on it.