There is a new security feature within Mavericks that scans the apps and installers that you have download from the internet. You may get the above message when you try to install the Liquid Rhythm Clips Max Patch or Plugin.
Here is a step by step process of how to get around this issue.
Go to your System Preferences and click on Security & Privacy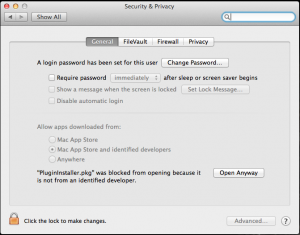 Click on the lock to make changes and enter your password
Change the "Allow apps downloaded from:" to Anywhere


Click on the lock again to make the changes and try the installation process again.
Please note that another possible way is to right click on the installer and click "Open…" and it will warn and allow you to open the installer.