Liquid Rhythm's MIDI mapping system is path specific. This means that when any of the objects buttons or faders in Liquid Rhythm are mapped the direct path to the mapping device (the controller knob or key on the specific device being mapped) is stored and that MIDI mapping will only respond to information coming from that direct path. This can cause some issues when using any third party MIDI routing software or any other workflow that causes the pathways to be changed (making a custom mapping in standalone mode but then wanting to use it through Ableton Max Patch for instance). When this is the case the user must manually rename the pathways by editing the .mm MIDI mapping file in Liquid Rhythm. At first this seems a little tough to do however its pretty straightforward. We are working on changing this for future versions.
Here is how to edit a MIDI mapping .mm file.
1. First we need to load the .mm MIDI mapping file:




2. Next, enter MIDI Mapping Mode by clicking on the MIDI Mode button on the top right of the tool bar:
3. Go to the Mappable Commands/Mappings area within the Library. Here you will see all the mappings for a certain device.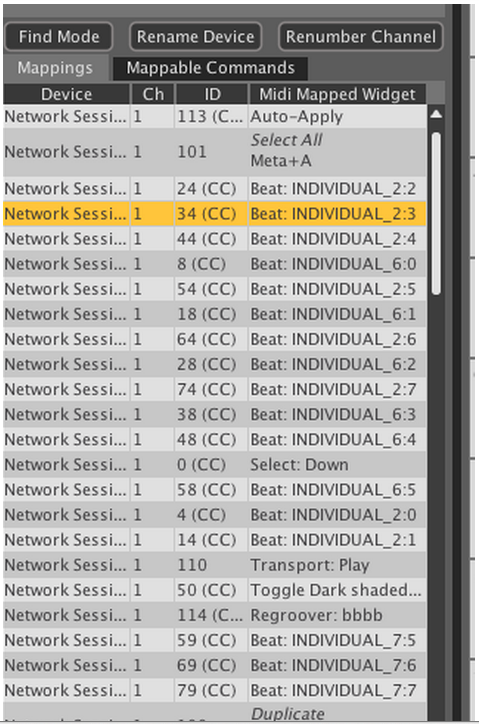 4. Select all–[command]/[ctrl]+[A] so that all the mappings are highlighted: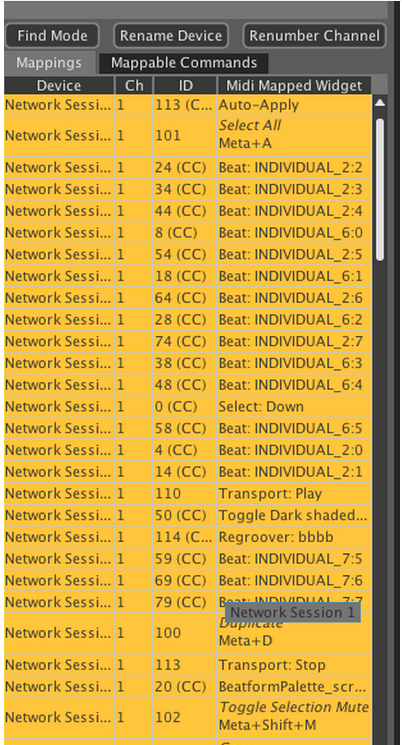 5. Click Rename Device within the Mappable Commands area: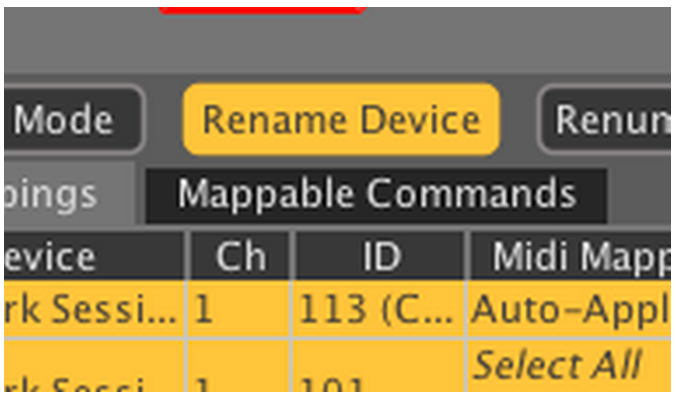 6. Within the Change Device Name dialog box, select the appropriate port from the menu:

7. If you are using Lemur for instance, choose "Daemon Input 0" as your new choice. (If you are working with another piece of software, please change to that specific device)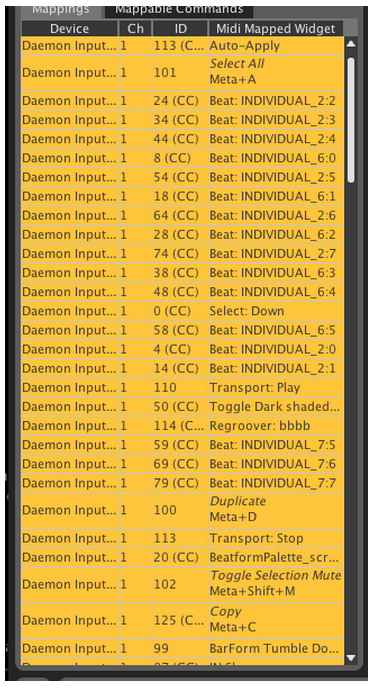 8. Export the MIDI Mapping and restart Liquid Rhythm. You should now have everything mapped to that specific software or device.